How to arrange storage baskets in bathroom
Bathroom is one of the most functional space in any home, so it is very important to keep it organized and clutter free. Storage baskets serves the great purpose in this regard. From towels, toiletries to medicines, these storage baskets offers great help in order to keep things manageable and handy.You can either keep them on shelves or simply hang them on wall, but there are several other ways to arrange these baskets aesthetically. Here we discuss 3 budget friendly and unique ways of keeping storage baskets in bathroom.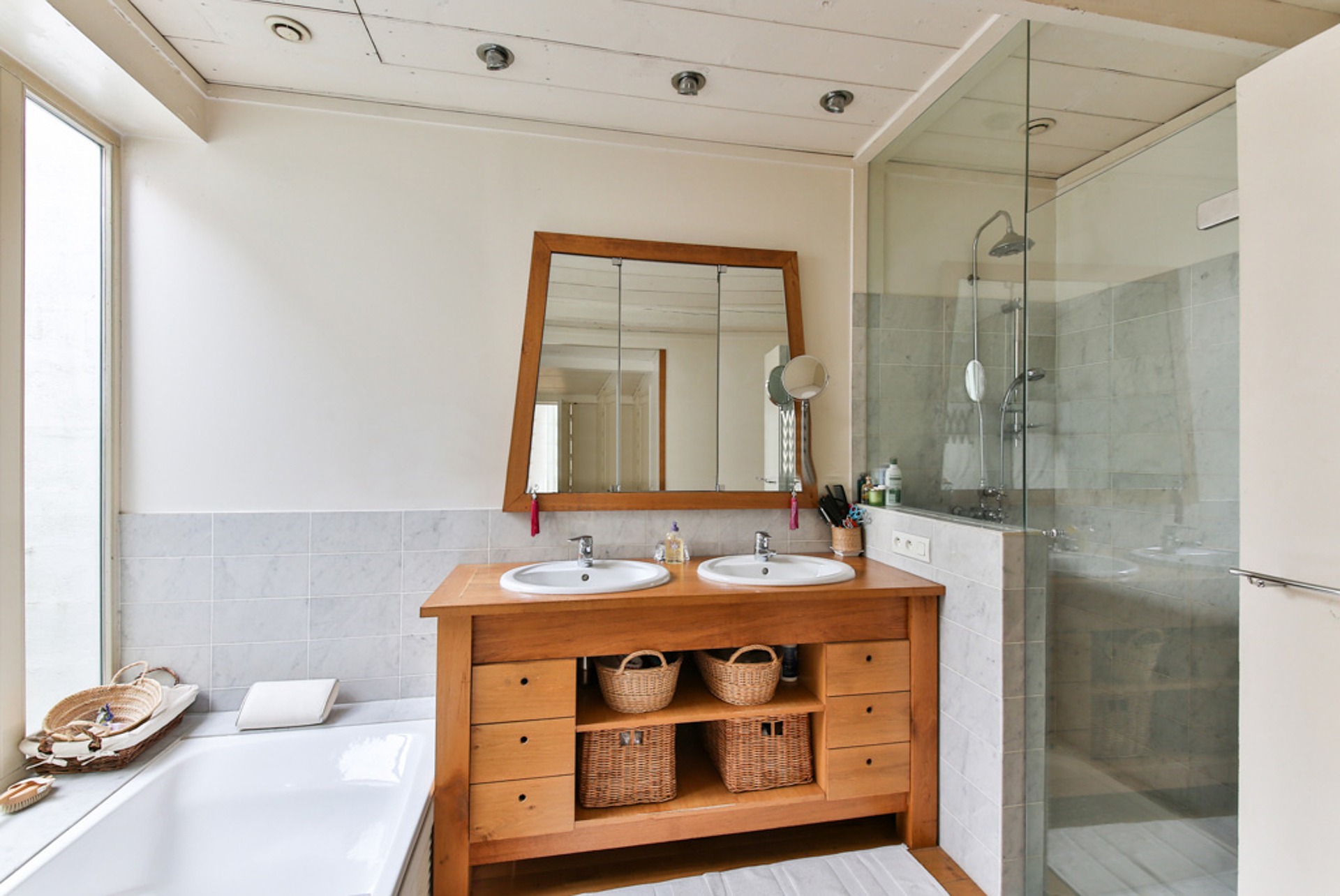 Wall mounted baskets on rod
Pick an aluminum or steel rod from any hardware shop. Fix it on any empty bathroom wall particularly in front of vanity or in between the wash basin or bathtub, and hang your favorite baskets on this rod. Ideal height to hang the baskets should be 60 inch or above from the floor.
Old ladder stand
Time to declutter your attic and grab the old ladder from there. If it is a wooden ladder then show your creative side by scraping and painting it with oil based paint of your choice , then put this ladder against the wall near your vanity or bathtub and finally place the storage baskets on ladder shelves. Maximum number of storage baskets can be kept in washrooms using ladder shelves.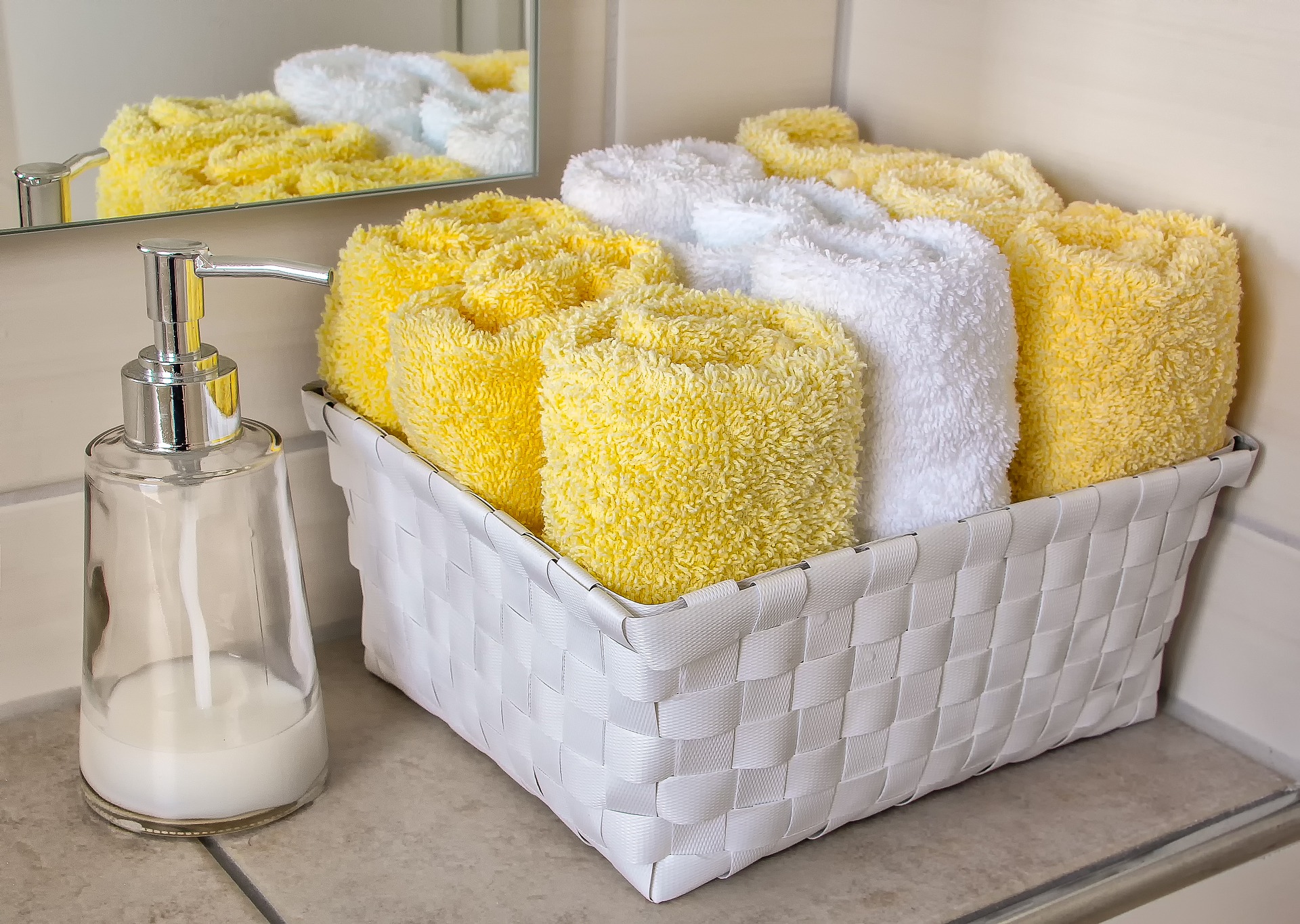 Market basket stand
One of the most easy and practical solution of storing stuff is market basket stand.They can be used in several ways, either put small size storage baskets on it or simply use them as they are.These baskets are available in different colors, shapes and sizes,  you can pick them according to the color scheme, theme and space of bathroom.  All above is not an expensive affair and  can be easily purchased from local market.
By cleverly incorporating these simple storage ideas one can easily create more space and add more style in the bathroom.